CaveTubing is one of the most unique and exciting adventures offered in Belize, and for those who have never experienced it, now is the time to try it out!

Explore Belize Caves makes your cave tubing experience one to remember, taking you through two large caves, trekking through the Mayan Jungle, and offering fantastic one-on-one interaction with your knowledgeable tour guide.



With Explore Belize Caves, you can be sure you won't be herded from one place to the next with a large tour group. You'll be in a small group headed by a friendly tour guide who can't wait to help you experience everything!

Your trip will be enjoyable from the start, when you meet our guide just outside of terminal one at the cruise port. From there, you'll be taken to the caves in a comfortable air-conditioned van, learning fun facts about Belize on the way!

Your tour guide will be with you from the time you leave the port until you return, and will help to make the excursion a memorable one.


---
Please enter your reference number provided and click submit.
Don't leave home without:
- 'T' shirts
- shorts
- bathing suit or trunks
- water shoes
- light rain jackets
- suntan lotion
- insect repellent
- camera with lots of film and battery
- a hat
- medication (if needed)
- sun glasses
Zip Line Canopy Jungle Tour !
Soar through the jungle, experiencing a thrilling ride and amazing views on our Zipline Jungle Canopy Excursion!

You'll be taken to a platform high above the forest floor, after being equipped with a body harness and all necessary safety equipment. From there, you will fly across thejungle canopy from platform to platform, escorted by two knowledgable guides to ensure your safety and make your experience one you will never forget!. You will go on ten different ziplines from one platform to the other. The highest line runs 100feet in the air and the lowest is 35 feet. The longest line is 600 feet.

ExploreBelizeCaves offers a combination Cave Tubing/Zip Line tour for $95 per person. It's a great way to experience Belize, and still be back to the port in plenty of time to catch the tender back to your ship.
Zip Line Tour only: $75.00 USD per person
Zip Line/Cave Tubing Combination Tour: $95.00 USD per person This combo includes FREE Rum Punch!!! (with request only) Lunch Included
This price is for cruise ship passengers only. We charge US 95.00 per person & US 80.00 per person for 4 pax and up per group.
Overnight guests pay $115.00 USD for the combo tour.
We provide Free Rum Punch on this tour only with your request. Please inform us if your group will try our Rum Punch. If you did not request your Rum Punch in advance, it will not be prepared for you.
Special prices for larger groups traveling together.

*Tour duration: Approx. 5-1/2 hours
---
Explore Belize Caves is featured on Trip Advisor as an Attraction in Belize City.
---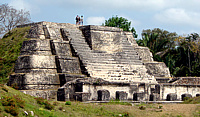 AltunHa
We also offer:
Zip-Line Tours
AltunHa Maya Tour
Belize Zoo Tour
Belikin Beer - All you can Drink

Questions?
Click here to chat with us right now!.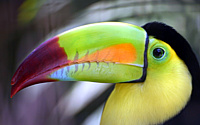 Belize Zoo
You can text us on our US phone number at 201-565-3778. If you do not get a response within eight (8) hours email us.